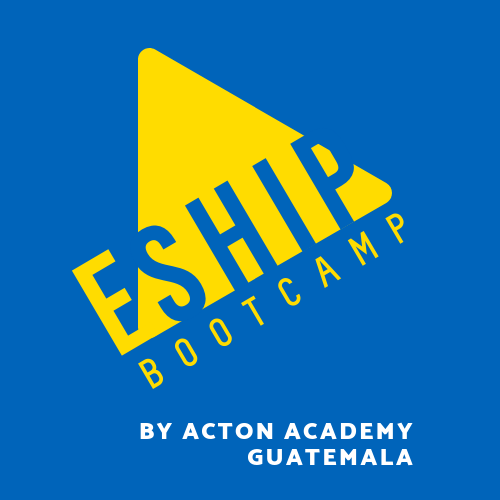 E-Ship Bootcamp
The E-Ship Bootcamp is an exciting, hands-on entrepreneurial experience for highly motivated kids ages 11-14 years old.
4-Week E-Ship Bootcamp
Next Bootcamp: October 1st - October 24th
Starting on day one of the course, the 4-Week Bootcamp throws kids into real-world experiences of entrepreneurs.
By learning how to pitch, creating logos, doing market research, learning about teamwork and collaboration, putting themselves in the shoes of famous entrepreneurs, and much more, Bootcampers will dive deep and get hands-on experience in the world of entrepreneurship.
Successful Bootcampers who commit to the process and turn in all deliverables will be eligible to participate in Acton Academy's Business Fair.
Courses are Tuesdays & Thursdays from 4:00PM - 6:30PM.
Cost of $350 and includes all materials.
Apply Now